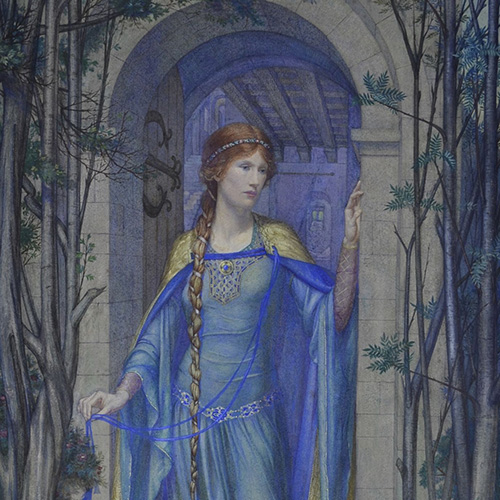 Sarah Colegrave: Other Worlds
Online exhibition
Sarah Colegrave's latest online exhibition brings together a collection of paintings, drawings, watercolours and prints with a mystical theme. Some illustrate biblical subjects, myths and legends whilst others are purely from the imagination of the artists.
Click here to view the complete exhibition catalogue
Viewing the pictures may be possible by appointment in London or Oxfordshire, although I recognise that this will not be possible or practical for many. If you are unable to view please contact Sarah if you would like more details or further photographs.
If you decide to buy without viewing and for any reason do not like the picture once you receive it, I will be happy to take returns within 14 days of the purchase. Once the picture has safely returned to me I will make a full refund of the cost of the picture, although the return shipping/postage will be at the purchaser's expense.
The prices are inclusive of UK shipping and postage. Please contact Sarah for quotes for overseas shipping.
Image Caption:
Fair Rosamund
Kate Eadie
1920
Watercolour and bodycolour
73 x 35.5cm
 
BADA
London
WC1N 2BF
United Kingdom