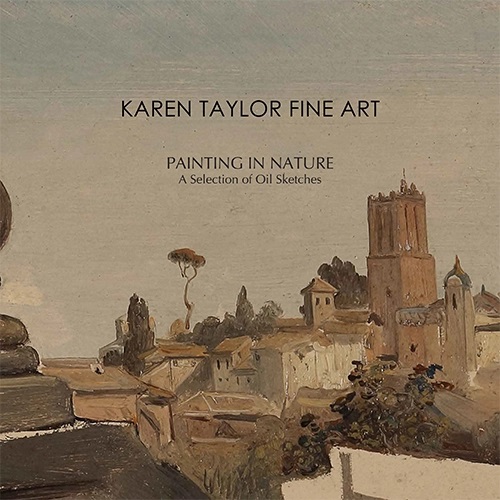 Painting in Nature.
A Selection of Oil Sketches.
In memory of Ger Luitjen (1956-2022).
The rediscovery of the genre of European open-air painting has been comprehensively explored in the recent exhibition 'True to Nature Open-air Painting in Europe 1780-1870', 2020, and in the essays in its handsome catalogue.
The show was delayed by the pandemic but went ahead at the National Gallery of Art, Washington, the Fondation Custodia, Paris and the Fitzwilliam Museum, Cambridge to huge acclaim.
The present selection reflects my own long-standing enthusiasm for these ravishing sketches, with a British angle.
While they were created by artists as aide memoires for study, and not as finished works of art intended for sale, their sketchy and spontaneous quality appeals to the contemporary eye in ways which might have surprised their creators.
Click here to view the exhibition catalogue
Viewing by appointment and from 29 June – 7 July, 10 am - 6 pm, on view, 8 Duke Street, St James's, London SW1Y 6BN.
For further information contact [email protected] or call +44 (0)20 8743 9207.
Karen Taylor Fine Art
Online
United Kingdom