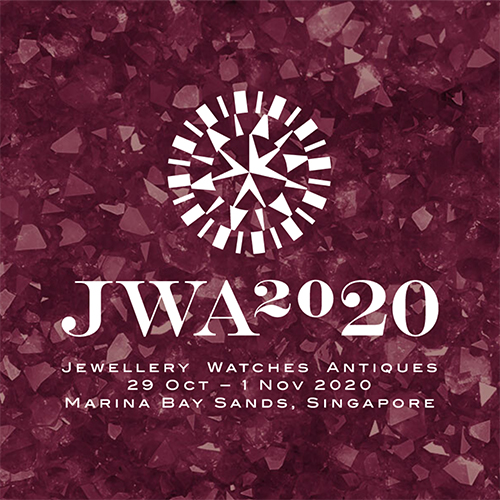 JWA 2020 is set to be the premier event in Asia where one can find unique, rare and bespoke jewellery, collectable watches and antiques.
Taking place on 29 October – 1 November 2020 in Singapore's iconic Marina Bay Sands, JWA 2020 is organised by Montgomery Asia (part of Montgomery Group) in response to growing market demand for a specially curated event with a strong personal touch catered to Asia's most discerning collectors and high net-worth clientele.
 
Handpicked by industry veterans and insiders, international exhibitors will have the exclusive opportunity to showcase their offering in a custom-designed, contemporary exhibition space that is set to entice these valued customers.
 
JWA offers world's dealers and designers the perfect gateway to a growing market of jewellery, watches and antiques aficionados in Asia. The region presents a tremendous opportunity for the global industry players. Already boasting some of the most prolific collectors of art in the world, it is also home to one-third of the world's total billionaire population.
 
An opportunity not to be missed by both global dealers and collectors alike JWA 2020 will also feature an invite-only VIP & Media Preview, gourmet restaurant, Champagne bar and exclusive programme on the event days.
 
BADA members are entitled to additional discount to exhibit in the event.
Please contact [email protected] for more information.
10 Bayfront Ave
SINGAPORE 018956
Singapore
Visit website