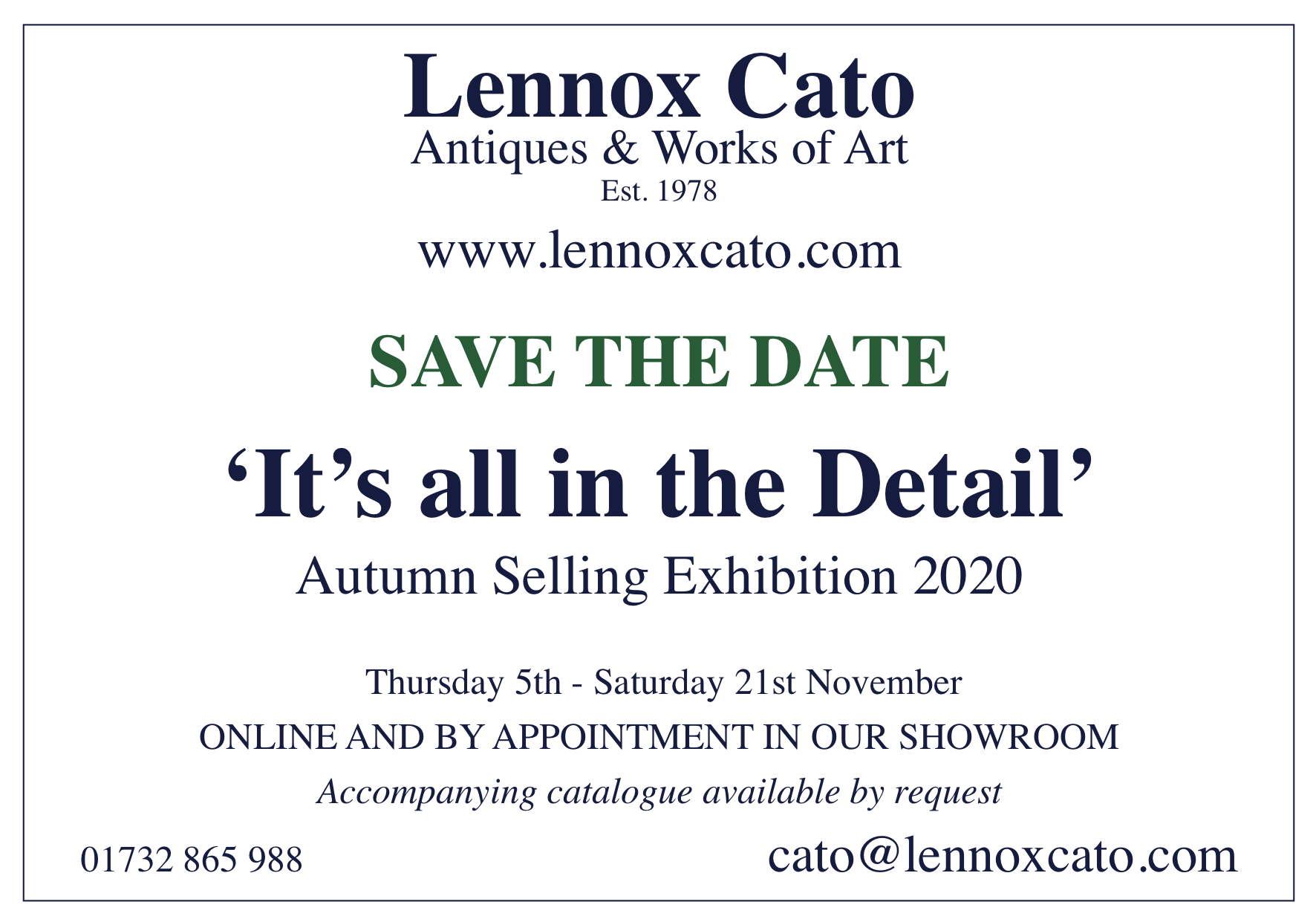 'It's all in the Detail':
Autumn Exhibition 2020
November 5 - 21

This will be an online exhibition with an accompanying catalogue on request. Appointments can be made to visit the exhibition in our showrooms.
 
For further information click here to visit the Lennox Cato Antiques website

Lennox explains, "Due to the Covid – 19 situation we have decided to hold an online exhibition. 'It's all in the Detail' Autumn Exhibition 2020 will showcase some exceptional pieces of furniture and works of art that we have collated over the past few months.
"As you know, we choose items of great colour, design and quality, and this collection certainly lives up to these standards. We hope you agree with us and find the exhibition both interesting and tempting to add something to your own collections."
Lennox Cato Antiques
1 The Square, Church Street
Edenbridge
TN8 5BD
United Kingdom
Visit website