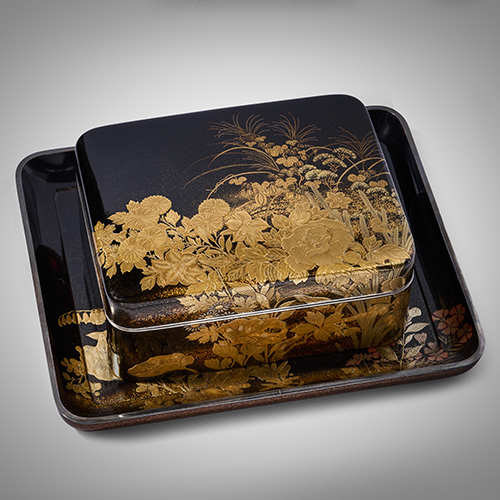 For BADA Week 2022, Grace Tsumugi Fine Art have chosen to feature this remarkable gold lacquer takamaki-e box
A lacquer box on a tray finely decorated in gold lacquer takamaki-e on a black ground. 
Decorated with the four seasons flowers and plants of Japan including chrysanthemums, lilies, peonies, narcissus and pampas grasses. 
Unsigned.
Circa 1890.
Overall size 6.5 x 19.7 x 17 cm.
With the original wood storage box.
To make an enquiry contact Grace Tsumugi Fine Art on +44 (0)20-7930 9953 or email [email protected].
Grace Tsumugi Fine Art
Online
United Kingdom