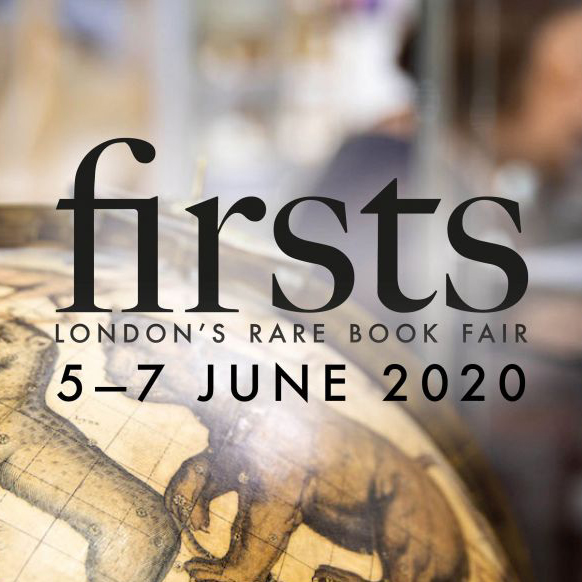 Firsts - London's Rare Book Fair - the 63rd ABA summer fair - returns to Battersea Evolution in the heart of Battersea Park, for a third time. This major three-day event is one of the largest and most prestigious antiquarian book fairs in the world.
Showcasing rare, unique and unusual items from more than 150 leading UK and international dealers, Firsts - London's Rare Book Fair is the jewel in the crown of Rare Books London, which celebrates old and rare books, with special events and behind-the-scenes activities for bibliophiles during May and June.
From museum-quality medieval manuscripts to modern signed first editions such as Harry Potter, visitors to the fair can literally hold history in their hands as they view and buy rare books, maps, prints, photographs, ephemera and original artwork.
Whether you are an established collector or new to collecting, exhibitors welcome you to browse their Highlights, and to get in touch prior to the Fair. They will be happy to bring specific items for your inspection, and this is an excellent opportunity to make new contacts in your area of interest.
In addition to regular and new exhibitors, we have a carefully selected series of live events run by specialist organisations and craftspeople. Fascinating hands-on workshops (including family-friendly activities) give visitors a chance to dive straight into the world of fine printing, bookbinding, and calligraphy. You can find out what makes a book rare and learn more about all aspects of book-collecting - and much more - on our popular expert-led guided tours.
The Fair is presented and managed by the Antiquarian Booksellers' Association (ABA), in collaboration with the International League of Antiquarian Booksellers (ILAB). These internationally recognized badges of excellence guarantee the accuracy of description and authenticity of all items for sale, as well as the professionalism and knowledge of the exhibitors.
Firsts is a highlight of the year for bibliophiles around the world.
Battersea Evolution
Battersea Park
London
SW8 4NW
United Kingdom