Adam and Eve Through Time.
Christmas Exhibition 2023.
December 3-23.
W F Bruce Antiques.
BADA Fine Clocks specialist W. F. Bruce Antiques are delighted to announce their 2023 Christmas Exhibition which will explore the theme of Adam and Eve through time.
Opening on December 3rd, at their Lewes premises, the exhibition will include exhibits covering a span of four centuries including an automata clock made in Lewes by Renowned maker Richard Comber.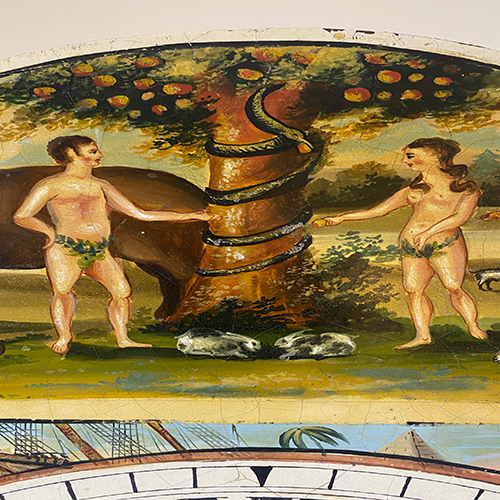 Other highlights include English works of art celebrating Adam and Eve in stone, carved wood, stained glass, paintings samplers and other mediums.
In all the exhibition will feature 50 items will be available to view in a digital catalogue which will accompany the exhibition nearer the time.
For further images and information, follow wfbruceantiques on Instagram.
W.F. Bruce Antiques
5 North Street
Lewes
BN7 2PA
United Kingdom