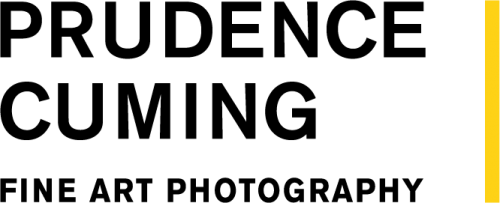 About
At the age of eight, PRUDENCE CUMING bought her first camera for half a crown at a fete in Cornwall and was instantly hooked. Her parents encouraged her interest in photography, and by the time she was ten, Prudence was doing her own processing and printing in the family bathroom, spending her pocket money on film, chemicals and photographic paper.
PRUDENCE enrolled at Regent Street Polytechnic on a 2-year course in Photography from 1957-59, where she worked with 5"x4" Gandolfi cameras using glass plates. She learned portraiture, still life, fashion, architectural, industrial, advertising, theory, retouching, black and white printing and processing.
As a woman, PRUDENCE realised that finding a job in photography would be difficult, so she started her own business, taking space in a studio in St George Street, Hanover Square initially on her own. She specialised in industrial photography, working on location at power stations and industrial sites where her assignments included climbing the outside of high chimneys and photographing in a deep freeze - all long before Health and Safety had been invented.
From these beginnings, the studio came to specialise entirely in the photography of works of art including paintings, drawings, sculptures, silver, ceramics, jewellery, furniture and objects. In 1967 Prudence Cuming Associates Limited established its business at Dover Street where it's remained ever since, though Prudence herself retired from the business in 1998.
Today, the company has grown significantly, with many changes along the way, yet we continue to proudly uphold the principles of rigorous professional excellence established by our founder. We use the latest in digital technology for photography, filming, retouching, scanning and digital printing. Our fully-equipped studios allow us to offer a complete service to clients including private and public galleries, leading artists, collectors, auction houses and large institutions. We also work on location in the UK, Europe and internationally.
Location
Contact(s)
Melanie Stacey