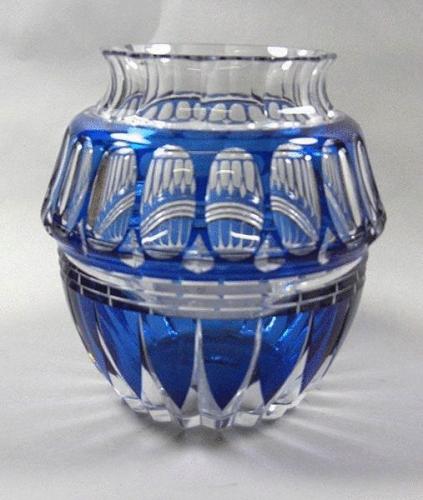 About
Mark J West
Mark J West is a specialist dealer in 18th and 19th century glass.
Mark also stocks an extensive range of 20th century collectors art glass and Art Deco glass of English and European origin.
Stock
The collectors' glass that he sells covers English drinking glasses, engraved and cut glass decanters, tableware and candelabra, coloured art glass and vases.
Among Mark's vast stock of glass may at any one time be found a selection of 18th century English wine glasses, rummers and decanters as well as Irish, Bohemian or even Spanish glass.
From a pair of Continental club shaped decanters with spire stoppers, to a set of six late 19th century French glass goblets with facet cut bowls, the choice is wide and varied.
Premises and Fairs
Mark formerly dealt from his shop in Wimbledon village, south west London, for more than 20 years.
He now trades from fairs including the BADA Fair, the Petworth Park Fair and the Summer and Winter Olympia fairs.
At the 2010 Winter Fine Art & Antiques Fair, Olympia Mark won the prize of Best Stand for a BADA dealer using display cabinets.
His stock may also be viewed by prior appointment, and online at his personal website
Location
18th-, 19th- and early 20th-century English and Continental glass
Address

Cobb Antiques Ltd,
PO Box 595
Redhill, Surrey
RH1 3XB
Opening hours
Open by appointment only