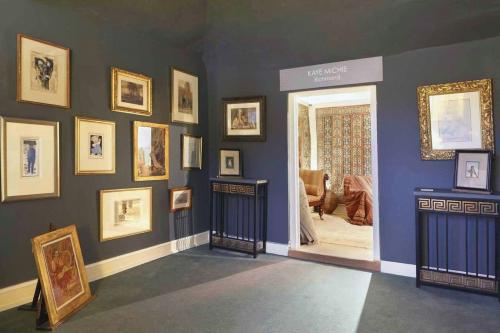 About
Kaye Michie
Kaye Michie began dealing in 19th Century, 20th Century and contemporary drawings and watercolours in 1990.
She is a council member of the British Antique Dealers Association and the current chairman of the BADA fair.
Kaye is also a member of Lapada and vets at major London Fairs.
Stock
Kaye has sold items to national Museums and public collections as well as private customers wishing to build collections.
Her stock includes works by notable artists including: Helen Allingham, Myles Birket Foster, Dame Laura Knight, Augustus John, Jacob Epstein, Mary Fedden
Additional Services
Kaye also offers art consultancy services, advising on restoration, framing and will assist with building a collection.
For further information visit Kaye's website
Location
19th-, 20th-century and contemporary watercolours and drawings
Address

By appointment
Richmond, Surrey TW10
Opening hours
Open by appointment
Fairs
Winter Olympia
LAPADA Fair