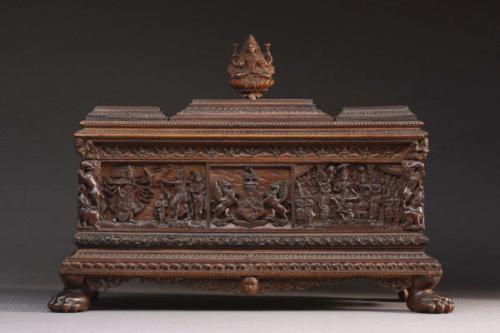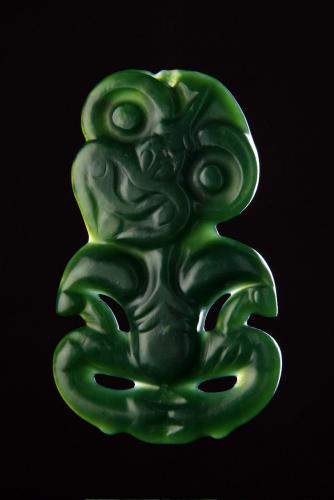 About
Finch & Co are Jan and Craig Finch, London based dealers who specialise in ethnographic works of art and antiquities.
They seek to create 'cabinets of curiosities' which inspire and educate contemporary audiences as much as they did for previous generations of collectors.
Finch & Co Stock
Finch & Co's stock is a treasure trove of surprises, ranging from the fossil remains of an Ichthyosaurus to a Roman Bronze bust of Cupid.
Aboriginal art, weapons and musical instruments can be found alongside Ottoman Turkish sherbet spoons.
Antiquities from the natural world are also amongst the Finch's stock, ranging from an Albino turtle shell to a Victorian glass coffin containing the remains of a preserved pet canary.
Catalogues
Jan and Craig Finch produce a catalogue of their stock twice a year, often eagerly awaited by many from museum curators to private collectors.
The catalogues are carefully researched and act as important reference works on a host of subjects.
View current catalogues online at the company website.
International Fairs
They exhibit at a large number of antiques fairs around the world.
These include the Olympia Fairs and Masterpiece in London, the Biennale in Paris, and at fairs in Chicago and San Francisco in the USA.
They are happy to advise and assist in acquisitions and can source unusual pieces, having done so for a range of clients including: the National Museum of Bermuda, The Tower of London, The Goldsmiths' Company and The Honolulu Academy of Arts in Hawaii.
Location
Fine works of art, antiquities and Ethnographica; historical portraits and 19th-century photographic images; valuations
Address

Suite No 744
2 Old Brompton Road
London
SW7 3DQ
Opening hours
By appointment only
Contact(s)
Craig A Finch
Jan E Finch
Fairs
Masterpiece London
BRAFA Brussels
Parcours des Monde Paris