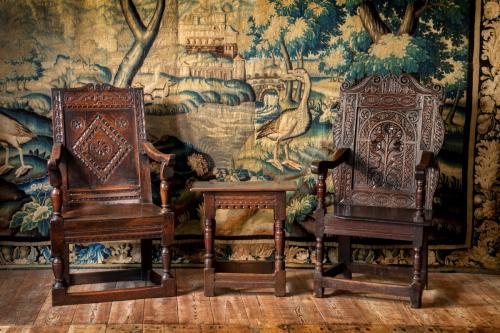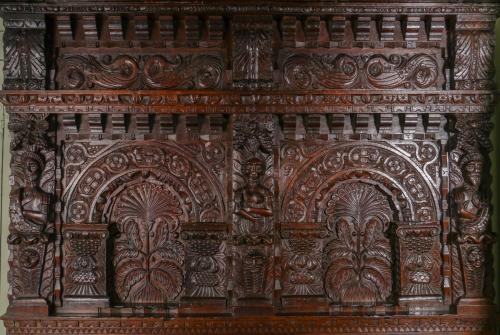 About
Early Oak at

Harringworth Manor
Tim Wilson, Director of Early Oak at Harringworth Manor joined his father in the family antique business in Worksop, Nottinghamshire.
He soon found he had a natural feel for early furniture, understanding its construction and how the early joiners and turners developed furniture making from the mid-sixteenth to the mid-eighteenth century – the 200 years that is called 'The Age of Oak'.
Windsor Chairs
Worksop, together with the surrounding villages, was the home of Windsor chair-making in the early to mid-nineteenth century.
These beautifully proportioned chairs, made in highly figured ash or burr yew wood, fascinated me and my passion has led me to researching both the regional style, together with the history of the chair-making families, building up a substantial stock (or collection!) along the way.
Fairs
I took over the business in the early 1980s, and started exhibiting at the country's major antique fairs, often serving on the vetting committees examining the early furniture.
Two distinguished dealers of the day proposed me for the British Antique Dealers' Association, and I became its youngest member.
The Manor House Showrooms
Our showrooms are now based in a lovely Queen Anne manor house on the Rutland/Northamptonshire border.
The property still retains many original and interesting features, housing our large collection of early English oak furniture, Windsor chairs, Gothic metalware, tapestries and other works of art.
For further information visit the company website
Location
Early Oak at Harringworth Manor
Early English furniture in oak, elm and yew 1600-1800; Windsor chairs 1780-1860; early metalware 1600-1750; country clocks 1700-1800
Address

The Manor House
Seaton Road
Harringworth
Northamptonshire
NN17 3AF
Opening hours
Appointment advised, especially if travelling some distance.