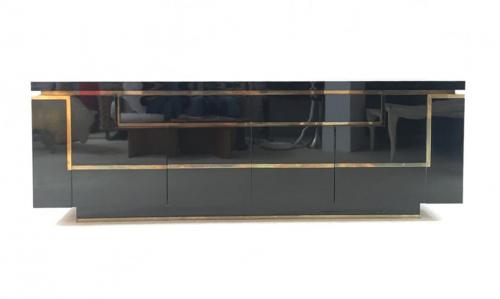 About
Dickson Rendall
After dealing in antiques in the Fulham Road, Chelsea for fifty and thirty years respectively, BADA members Robert Dickson and Lesley Rendall, have relocated to 5 High Street Petworth, West Sussex GU28 OAU under the shop heading of Dickson Rendall.
Dickson Rendall specialise in important 20th century Italian and French furniture, mirrors and lighting, mixed with a selection of antiques pieces from the 18th and 19th centuries and also encompassing carefully chosen contemporary paintings and objects of style.
Stock
They seek out signature pieces which are signed, documented and attributed, thus ensuring that their stock is of the highest standard.
Typical examples of Robert and Lesley's taste would include pieces by those pushing the boundaries of design, such as tables by Maison Jansen and chairs by Carlo de Carli, as well as more decorative items, such as a FIXA sculpture wall light.
Robert and Lesley also deal in Contemporary paintings and works of art from the 20th century. All items are carefully chosen to complement the distinctive furniture that has become their hallmark.
Premises & Fairs
Their Petworth premises are open Tuesday to Saturday, 10.30am - 6.00pm, or by Appointment
For further information visit the company website
Location
20th-century furniture, mirrors, lighting and works of art
Address

5 High Street
Petworth
West Sussex
GU28 0AU
Opening hours
Tuesday to Saturday, 10.30am - 6.00pm, or by appointment
Contact(s)
Lesley Rendall
Robert Dickson