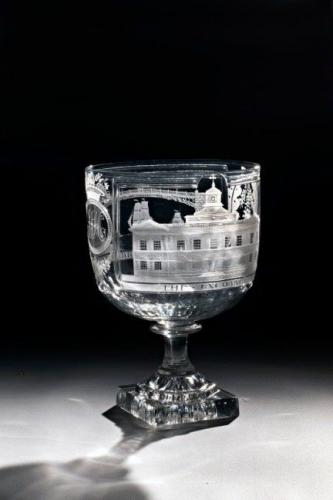 About
Delomosne
Delomosne has been trading in fine English antiques since 1905.
The firm now specialises in 18th and 19th century English and Irish glass.
They hold an extensive stock ranging from early drinking glasses, decanters, table glass and lighting in all forms, from candlesticks and lustres to chandeliers.
They also hold a small stock of 18th and 19th century English porcelain.
History
The founder of Delomosne, Mrs Kate Perret started her business in London in 1905.
She began by dealing in Spode and other small decorative pieces and it was in 1908 that the first wineglass, for which the firm is so well known today, was sold.
Mrs Perret was also a founder member of the British Antique Dealers' Association in 1918.
Her son, Bernard, who succeeded her in the business, played an instrumental part in setting up the Antique Dealers' Association Fair in 1934.
The popular event would come to be known as the Grosvenor House Art & Antiques Fair, running for 75 years until its closing in 2009.
Martin Mortimer who took over from Bernard Perret in 1948 served as Vice President of the BADA Council twice.
He was awarded an MBE for his work in the antiques trade in 2003.
Tim Osborne
Tim Osborne joined the firm in 1973 and became managing director on Martin Mortimer's retirement in 2008.
Throughout the company's long and proud history, Delomosne has been closely linked with the BADA and maintaining high standards within the antiques trade.
Tim was a regional representative to the BADA Council for the South West and is a vetter at many fairs.
He advises museums, as well as private collectors, and continues Delomosne's long standing tradition of knowledge and service.
Today, Delomosne is run by Tim and Victoria Osborne, who regularly hold exhibitions in the shop as well as online.
Location
Glass; glass lighting; porcelain; enamels; treen
Address

Court Close
North Wraxall
Chippenham
Wiltshire
SN14 7AD
Opening hours
Open by appointment - please telephone 01225 891505
Contact(s)
Timothy N M Osborne
Victoria E. de C. Osborne