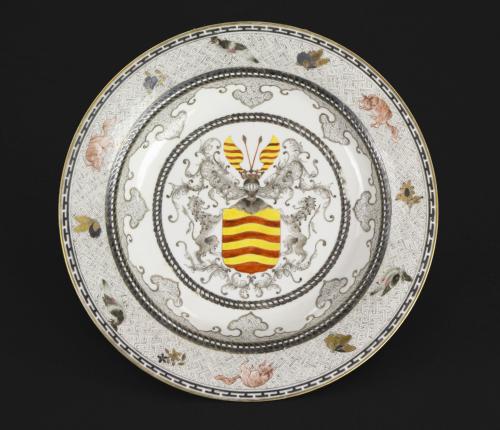 About
Cohen & Cohen
Established in 1973 as specialists in Chinese export porcelain, Cohen & Cohen have steadily grown so that they now hold a significant inventory.
They have supplied items to many major museums (including the British Museum, Groeninger Museum, Peabody Essex Museum, the Virginia Museum of Fine Arts, Foundling Hospital Museum (London) and the New Orleans Museum of Fine Arts) and to many private collectors.
Stock & Publications
Their current inventory covers every type of pre 19th-century export porcelain. From the inexpensive decorative piece to the rarest collector's item.
For further information visit the company website
They produce regular catalogues which are extensively researched and which provide useful reference material on export porcelain and 18th-century social history.
Michael Cohen and Will Motley have also written a major reference work on Chinese export figures, Mandarin & Menagerie (2008).
Michael Cohen currently serves as the Chairman of the British Antique Dealers' Association.
Location
Oriental ceramics and works of art, specialising in Chinese export porcelain of the 17th- and 18th-centuries; valuations
Address

1 Essex Court
30 St. James's Place, St. James's
London
SW1A 1NR
Opening hours
Open by appointment only
Contact(s)
Michael Cohen
Ewa Cohen
Fairs
Winter Antiques Show
New York
TEFAF
Palm Beach Jewelry
Art & Antiques Show