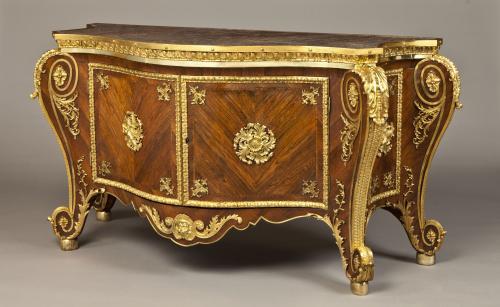 About
Apter Fredericks
Apter Fredericks is a family run business led by brothers Harry and Guy Apter, who represent the third generation of a business that started in 1946.
For more than 70 years the Apters and the Fredericks have been dealing in antique 18th and 19th-century English furniture.
The emphasis is on Queen Anne, Georgian and Regency pieces in walnut, mahogany, rosewood, giltwood and satinwood, with finishes ranging from plain veneers, to inlay and marquetry, brass lined, gilded and ormolu mounted.
Well represented are the work of Chippendale, Sheraton, Adam, Linnell, Ince & Mayhew and Gillows. Their stock also includes wall lights, chandeliers and candelabra by notable makers such as Perry, Osler, Parker and Blades.
Stock
The pieces of furniture and objects that they offer are chosen for their originality, colour, condition and provenance.
Aesthetics and patina also play an important part in the selection process.
Examples of stock can range between a walnut chest of drawers or bureau bookcase, to a mahogany tripod or dining table, a satinwood commode, or a finely coloured rosewood sofa table; each are selected for aesthetic beauty and patina.
Apter-Fredericks' stock can be viewed online and in their showrooms in London's Fulham Road and they offer a restoration service for pieces that have been blemished over time or because of neglect.
Clients include museums and private collectors throughout the world.
Location
18th- and early 19th-century English furniture
Opening hours
Open Monday-Friday 9.30-5.30; other times by appointment
Contact(s)
Harry Apter
Guy Apter
Fairs
Masterpiece London
Winter Antique Show