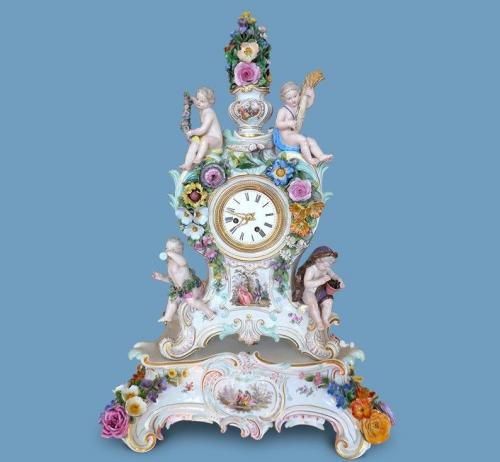 About
Alexandra Alfandary
Alexandra Alfandary has been dealing in antique Meissen porcelain and other fine European porcelain for the past 40 years. During this time she has concentrated on 19th-century Meissen with a focus on figures and groups, which demonstrate fine modelling as well as subtle and detailed decoration.
Alexandra started dealing in antiques in the early 1970s and slowly developed a detailed and discerning knowledge of 19th-century European porcelain, particularly that of the Meissen manufacture.
After successfully running her shop in Camden Passage, Islington for 19 years she decided to relocate to Portobello Road. This gave Alexandra the opportunity to expand her client base and reach more dealers and collectors from England and abroad, who visit this exciting antique collecting corner of Notting Hill.
Gallery & Fairs
Alexandra has operated since 2007 at Gallery 85. Gallery stock includes many Meissen figures, groups, clocks and vases of the 19th century, as well as objects from the early 20th-century Art Nouveau Meissen period. Also featured are KPM Berlin, French porcelain, Sevres, Vienna and objets de virtu, such as enamelled opera glasses.
In addition to the BADA fair, Alexandra is a regular exhibitor at two further London fairs: Olympia International Art and Antiques Fair in June and Winter Olympia Art & Antiques Fair in November.
Location
19th-century Meissen and other fine European porcelain
Address

Gallery 85
85 Portobello Road
London
W11 2QB
Opening hours
Monday-Friday 10.30-4.30; Saturday 9-4.30
Contact(s)
Alexandra Alfandary
Fairs
Summer Olympia
Winter Olympia