Ovarian Cancer Action
Ovarian Cancer Action was founded in 2005 to fund much-needed research into the prevention, diagnosis and treatment of ovarian cancer – the sixth most common cancer in women. The Ovarian Cancer Action Research Centre opened its doors a year later and since then the charity has invested more than £11.4 million in medical research at the Centre and other institutions around the UK.

The charity also sets the agenda for research globally by hosting the HHMT International Forum on Ovarian Cancer every four years, bringing together the world's leading ovarian cancer scientists to determine research priorities.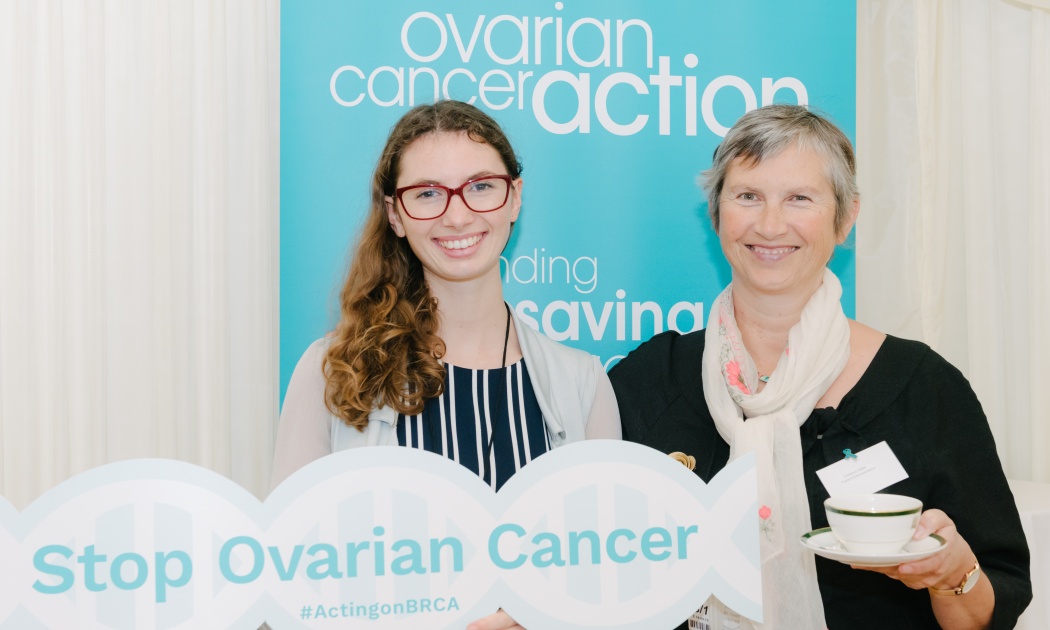 A woman dies from ovarian cancer every two hours in the UK – more than all the other gynaecological cancers (cervical, womb, vulval, vaginal) combined. Only 36% of women diagnosed with ovarian cancer in the UK will survive beyond five years. This is worse than breast cancer survival rates were five decades ago.

Early diagnosis is vital – women diagnosed at stage one have a 92% survival rate, compared to 12% at stage four – however only one-third of ovarian cancer cases are currently diagnosed at stage one, and very few women are able to name the four main symptoms.
There is currently no screening tool for the disease, yet 1 in 4 women in the UK falsely assume a cervical smear test detects ovarian cancer. Ovarian Cancer Action is funding research at the University of Oxford that aims to develop a screening tool that would improve survival rates for the disease significantly.

The charity also raises awareness amongst the general public and GPs, and campaigns for change with the government, such as making genetic testing more readily available to those at highest risk of the disease. Our activity on World Ovarian Cancer Day 2019 resulted in Theresa May, Jeremy Corbyn and other leading politicians across the UK wearing the white rose we were handing out across the nation, which included a symptoms awareness card and represented women with ovarian cancer.
Ovarian Cancer Action is delighted to host the 2020 BADA Charity Gala on Thursday 19th March 2020. Proceeds from this event will fund our research, awareness raising and campaigning activities, to help prevent women dying from ovarian cancer.

For more information about our event and to book your place, please contact us at [email protected] or call our team on 020 7380 1730.

For more information about Ovarian Cancer Action and our work, please visit ovarian.org.uk

Registered charity no.1109743 (England & Wales) and SC043478 (Scotland).