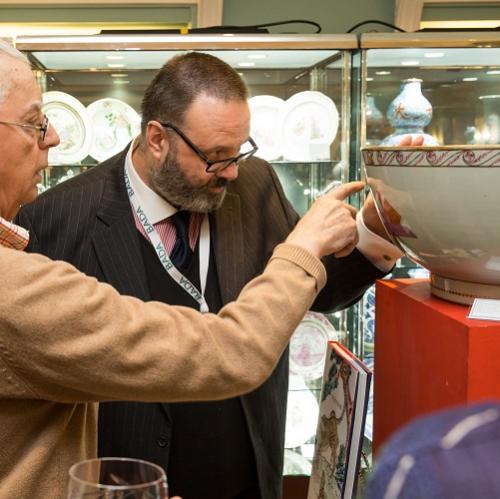 Importing from within the EU
Currently, items imported to the UK from EU states are not subject to import VAT. This position may be subject to change if the UK continues to negotiate its exit from the European Union
Importing from outside the EU
Antiques and works of art entering the United Kingdom from outside the European Union (EU), whether imported privately or by VAT-registered businesses, are liable for import duty in the form of VAT (Value Added Tax) at 5%
Temporary admissions
It is possible to delay or avoid import VAT if Temporary Admission (TA) relief is granted at the time of entry. To qualify for TA, you must give HM Customs & Excise security equal in value to the 5% VAT due on goods imported without TA.
Security can take the form of a written guarantee from the importer's bankers or a cash payment. Further details can be found on the HMRC website
To qualify for the 5% VAT rate on antiques you will need to establish that your items was manufactured, in its current form, more than 100 years before the date of importation, by providing satisfactory documentary evidence.
If the evidence provided is not acceptable to Customs, the importer can obtain a certificate of age from a BADA member. Goods which are neither antiques, works of art or collectors' items are subject to the standard rate of import VAT (currently 17.5%).
Endangered species
The import of specimens of endangered species into the United Kingdom from countries outside the European Union is restricted.
Typical examples of endangered species which appear in antiques include elephant ivory, rosewood and coral. For more information please see the Buying for Export section of this site. 

For BADA recommended service providers specialising in packing and shipping antiques and fine art click here