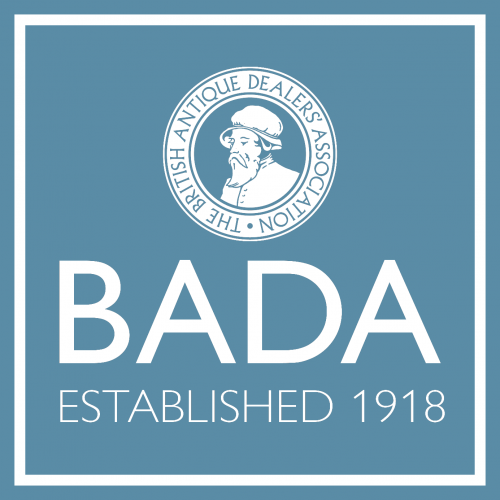 In 2018, BADA celebrated 100 years as the premier trade association for the fine art, design and antiques trade.
 
The British Antique Dealers Association
Founded in 1918, BADA (The British Antique Dealers' Association) is the leading trade association for the fine art, design and antiques community.
Our members are carefully vetted and selected for their wealth of experience, professional integrity, and the exceptional quality and craftsmanship of their stock.
Many BADA members are internationally recognised for their expertise and unparalleled knowledge in their chosen field of speciality.
Our members have played a key role in contributing to many of the world's leading museums, galleries and public collections.
 
The BADA standard
Our members adhere to a vigorously enforced code of conduct which is laid down in the association's Bye-laws.
After a thorough election procedure, our dealers continue to have their membership renewed and confirmed annually.
It is for this reason that a member of the public can have complete confidence when buying from, or selling to, a BADA member.
There are approximately three hundred and fifty dealers, galleries and shops worldwide who have met the very high standards that BADA demands.
Finding a BADA dealer
Details of our members can be found using our online Dealer search facility.
You can browse thousands of exceptional items currently available from BADA members on our online object search.

For information on joining BADA click here
For information on BADA's Governance click here
To view BADA's bye-laws click here
To view the benefits of buying from a BADA member click here